Working from Home: Inspiration for a Small Home Office Redesign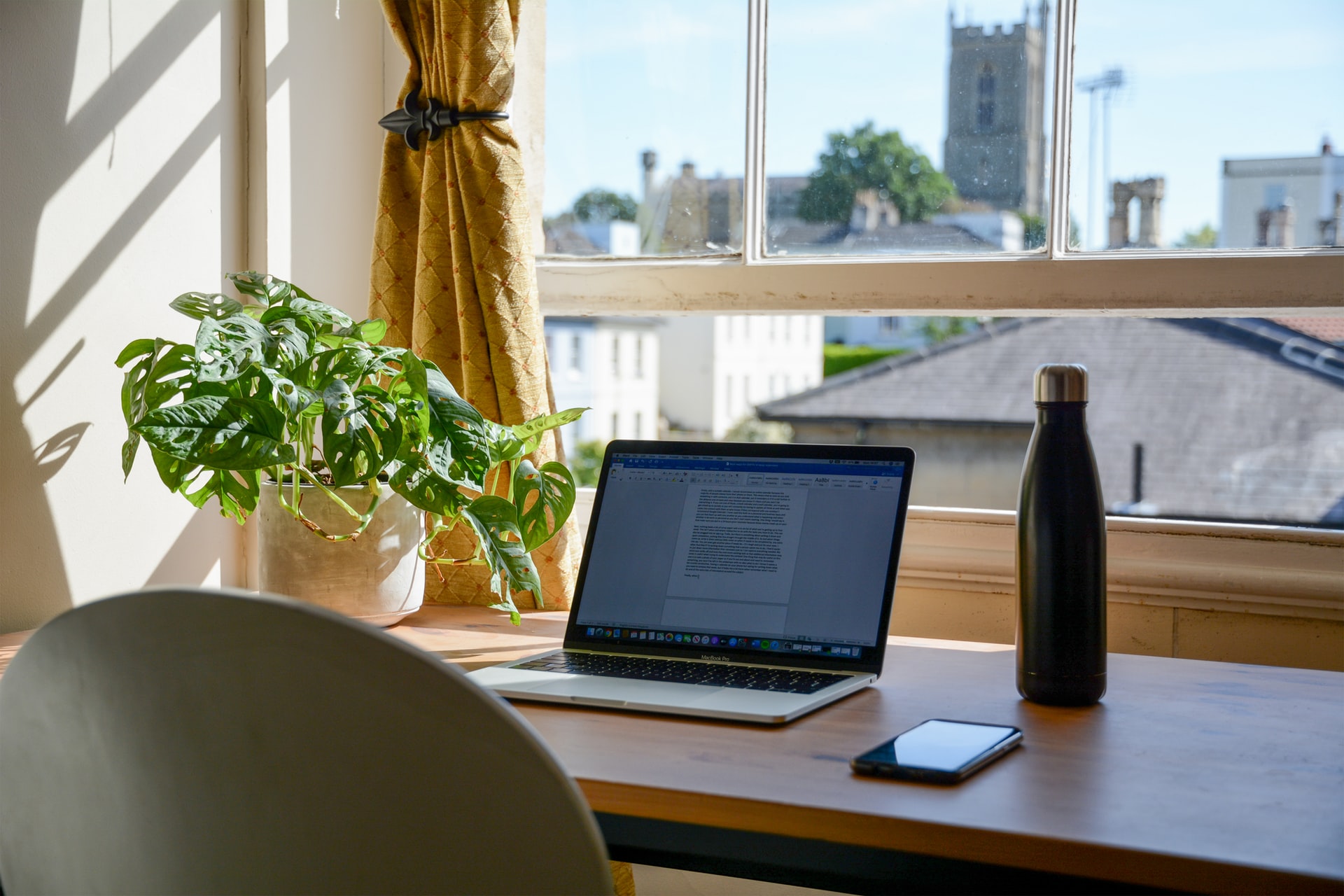 Post views: 72
Are you one of the 51% of people worldwide working remotely in 2022? If so, you've probably already discovered all the pros and cons of working from home.
One of the best things about working remotely is the flexibility aspect, but it can also be a distracting affair unless you find an organized space for yourself.
If your home doesn't have room for a separate office, there are still plenty of ways to book a dedicated workspace.
Check out this little home office inspiration to help you get organized and boost your productivity.
Create a home office in a living room
There are a few modern office design ideas for small spaces that work well in a living room.
Take a look, is there an alcove or nook that is rarely used for more than displaying a few trinkets? Clear the space and install a full-width butcher block desk shelf.
Pick a chair that fits easily under that work surface, add a rug to delineate your space, and you're done.
Color blocking works well to create a no-go area for non-work related items like magazines and remote controls. Get your hands on a used chest of drawers or small desk and set it up in the corner of the room.
Then install a rug, artwork and chair in the color of your choice and paint the front of the drawers accordingly. This creates a clear working area for you and you alone, although we cannot guarantee that your cat will comply with this.
Redefine your closet space
Repurposing existing items in a workspace is among the most innovative home office ideas to come out of the pandemic.
It's easy to use an empty closet in a workspace and then just close the doors when you're done for the day. No one will ever know.
All you need is a shelf to use as a desk and a stool that slides under it.
Inspiration for a small home office for a bedroom
Your bedroom is not the ideal space for an office, as it is your resting place. Instead, you can repurpose a small portion of your kids' bedroom while they're at school, or use a guest bedroom.
Set up a space with the help of a small table that easily blends in with the rest of the furniture when you leave the space.
Add task lighting and a few desk accessories so everything you need is close at hand. Just add your laptop and you're ready to go.
The best thing about bedrooms is the ability to close the door when you want to escape household noise.
Create your own space
Now that you've had your fill of inspiration for a small home office, take a walk around your house and get creative by designing a solution to your liking.
The best part is that none of these configurations are permanent. So if one of them doesn't work for you, you can move on to the next idea.
Would you like to discover more tips and ideas for modern living? Keep browsing our website.