Work from home and spondyloarthritis: everything you need to know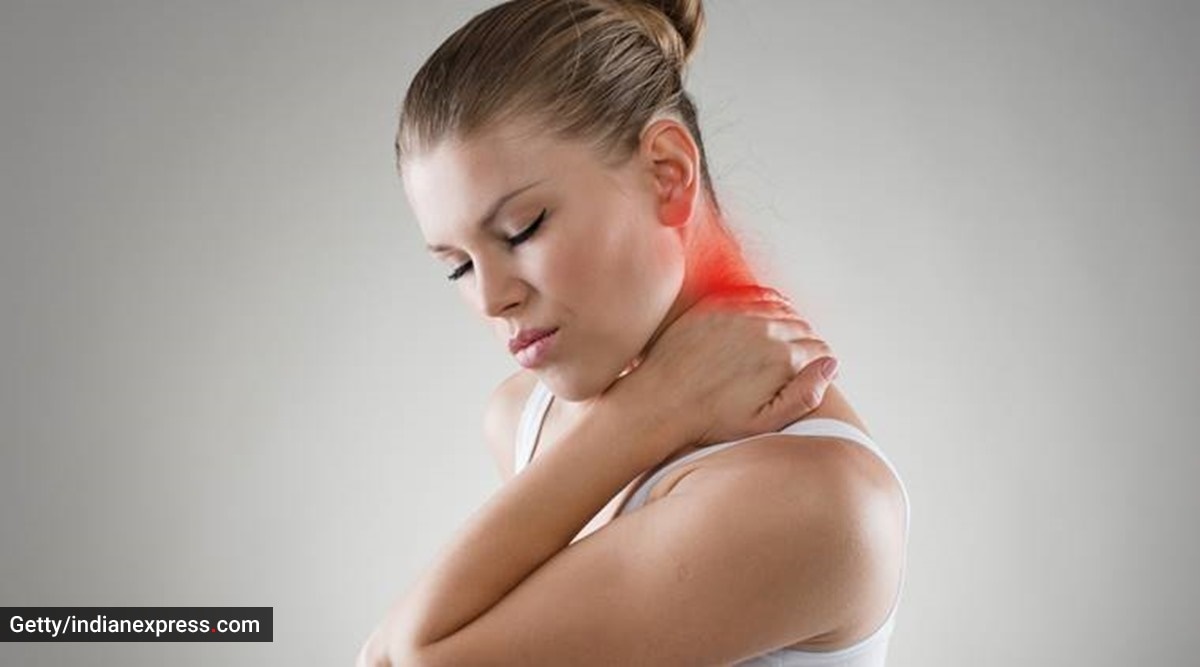 Due to the current Covid-19 pandemic, people have been forced to Work at home. But while work came home, the workstation was not; forcing many to work on less than ideal workstations like a couch, sofas and even a bed. "These sitting areas lead to poor posture further exacerbating degenerative changes or wear and tear. You end up slouching down, rounding your shoulders, putting your head forward, "said Dr Sheetal Rane, head physiotherapist at Bhatia Hospital in Mumbai.
Long hours of sitting also increase the pressure on the intervertebral discs. "This ends up putting too much pressure on the tissues, which can lead to chronic back and neck pain, including spondylitis, she mentioned.
Take a 2-5 minute break every 60 minutes during working hours. (Photo: Getty Images / Thinkstock)
Spondylosis vs spondylitis
The terms "spondylitis" and "spondylosis" are sometimes confused because they are similar and share many symptoms. However, these are separate conditions with some important differences.
Spondyloarthritis is an inflammatory disease caused by immune system acting against joints and other soft tissues, whereas spondylosis or spinal osteoarthritis is not inflammatory and is caused by "normal wear and tear" or as part of the aging process. "Spondylosis is common and becomes more and more common with age. Wear is a normal and fairly common occurrence. This usually goes unnoticed because the recovery or repair of the soft tissues of the body occurs simultaneously. However, as the wear and tear overtakes the soft tissue recovery process, symptoms begin to appear. Previous injuries, poor posture can exacerbate or accelerate these degenerative changes, "said Dr. Rane.
Symptoms
The most common symptom that a person has is pain and stiffness. You may also have muscle spasms and weakness. the symptoms varies depending on the severity and location of the spondyloarthritis. "To a significant extent, it can put pressure on surrounding neural structures and cause symptoms such as numbness, tingling, pain that radiates down the arm or leg, and weakness in muscles," explained Dr. Rane.
Prevention
Prepare your workstation
A comfortable, height-adjustable chair is preferable. Your feet should be flat on the ground and not hanging down. The chair should have a backrest, with a small roll of towel or pillow to support loins. The computer screen should be placed at a level such that the top edge of the screen is at eye level and at a distance of 16 to 30 inches. The forearms must be supported.
Breaks and stretches
Take a 2-5 minute break every 60 minutes. Break the position you find yourself in. Stroll. Standing during certain tasks. Stretching exercises for arms and legs during breaks.
Improve posture
Consciously make an effort to improve your posture. Sit up straight with your ears, shoulders, and hips in line. Sit frequently an inch longer.
Move
The movement has many advantages; it relaxes tissues, lubricates joints, prevents stiffness, improves circulation, reduces fatigue and increases endurance.
Keep fit
Getting in good shape can help you avoid and deal with problems with computer use and long hours of sitting. It improves strength endurance and flexibility. The World Health Organization (WHO) recommends at least 150 minutes of moderate-intensity activity per week for better heart health. It also helps control weight gain. Some of these exercises can take the form of aerobics, Zumba, cycling, swimming, skipping, or even just walking.
Treatment
Seeing a doctor is a must if you experience pain, numbness, constant weakness, and have any issues that interfere with daily activities, Dr Rane said. "In the acute stages of pain, rest is beneficial, after which you can start with posture corrective exercises and stretching. The physiotherapist will gradually progress your exercises towards strengthening, "said Dr. Rane.
For more lifestyle news, follow us: Twitter: lifestyle_ie | Facebook: IE Lifestyle | Instagram: ie_lifestyle