Why so many Americans are moving (and where they're going) in 2022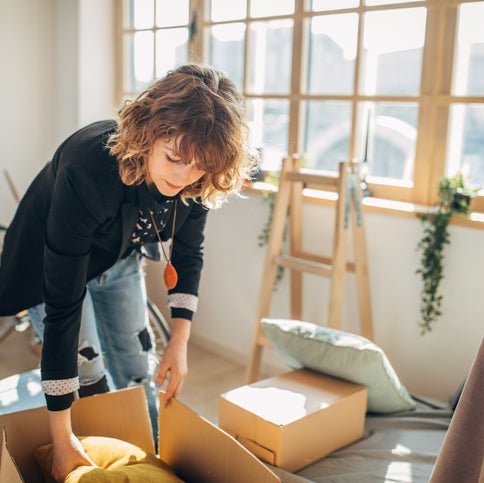 Americans are on the move, despite — or because of — the pandemic.
---
Key points
The number of people moving has been increasing since the first news of COVID-19.
People seem to be looking for homes in affordable areas with large open spaces.
---
More than 10% of Americans moved in the first part of 2021. That's nearly 1% more than they normally would in an entire year. This means around 33.5 million people gathered and moved as a global pandemic raged.
Why?
Here are some of the main reasons.
Family
34.5% of respondents to United Van Lines 2021 Annual National Movers Survey said they were taking a step to be closer to their family. Here's how it breaks down demographically:
| Age | Percentage moving to be closer to family |
| --- | --- |
| 18-34 | 16.1% |
| 35-44 | 18.6% |
| 45-54 | 23.2% |
| 55-64 | 31.2% |
| 65+ | 49.3% |
Since older people are less likely to be tied to a place by work, it makes sense that they would lead the charge on big moves. It seems that a consequence of the global pandemic will be that more people, regardless of age, will feel compelled to spend more time with their loved ones.
Job transfer
34.6% of respondents in the United Van Lines study said they had moved because of a job transfer. That's down from 60.1% in 2015 and 51.4% in 2019. Still, job transfers were a major reason people moved last year.
Space
When Americans started using their homes as schools, gymnasiums and offices, the available space became more important. A study 2020 by the National Association of Realtors (NAR) found that the desire for a bigger home was the second most common reason for moving.
One need only think back to the 1980s and 1990s to recall the "bigger is better" mentality of many buyers. Today, it's less about impressing peers and more about having enough space to use a home for multiple purposes.
Suburb
According to to research from Extra Space Storage, there seems to be a shift from downtown living to the surrounding suburbs. Suburban homes tend to have more space and highly rated school districts. Now that more and more people are working from home and no longer facing a daily commute, moving to the suburbs makes sense for some.
Affordability
Another reason people may head to the suburbs is relative affordability. Suburban homes tend to cost less than homes closer to cities. Affordability plays a big role in where people are willing to move. Given unemployment rates in 2020 and 2021, it's no surprise that people want a home they can afford even if things go wrong. More money in the bank account means more security.
Where are they going?
When Extra Space Storage looked at where people moved in 2021, they noticed some trends that they think will continue this year. States with a lower cost of living and more space attract the most new residents. They include:
Arizona
Digital nomads seeking sun and warmth take advantage of both in Arizona, making it the top destination for Americans moving to a new state.
Florida
Relocations are increasing in Florida. Again, the hot weather is a huge draw. The same goes for the fact that Florida has no state income tax and property taxes are low.
Idaho
It was only a matter of time before more people realized how huge and sparsely populated Idaho is. More than twice as many people moved into the state as they left in 2020.
North Carolina
With its low cost of living, opportunities to enjoy the great outdoors, and ranking as one of the best states for remote work, North Carolina is another popular destination for movers. Add to that the number of big businesses that have moved into the state, and it's easy to see why its population is growing rapidly.
Caroline from the south
The median home price in Charleston and Columbia, two of South Carolina's most popular cities, is $300,000. It's incredibly affordable compared to many parts of the country and appeals to people who have no interest in taking out a large mortgage.
Texas
Texas is another state with an influx of new businesses. While big cities like Austin and Dallas continue to thrive, smaller suburban towns like Richmond and Katy have seen the most dramatic growth. That's because these cities (and cities like them across the state) offer a low cost of living and affordable housing.
One day, when the pandemic is behind us, we may be able to look back and remember this time as a time of reflection. And it turns out that many of us thought about what we wanted in life and realized that we would need to move to find it.
A Historic Opportunity to Save Potentially Thousands of Dollars on Your Mortgage
Chances are interest rates won't stay at multi-decade lows much longer. That's why it's crucial to act today, whether you want to refinance and lower your mortgage payments or are ready to pull the trigger on buying a new home.
Ascent's in-house mortgage expert recommends this company find a low rate – and in fact, he's used them himself to refi (twice!). Click here to learn more and see your rate. While this does not influence our product opinions, we do receive compensation from partners whose offers appear here. We are by your side, always. See The Ascent's full announcer disclosure here.