Russian invasion: David Petraeus examines Putin's strategy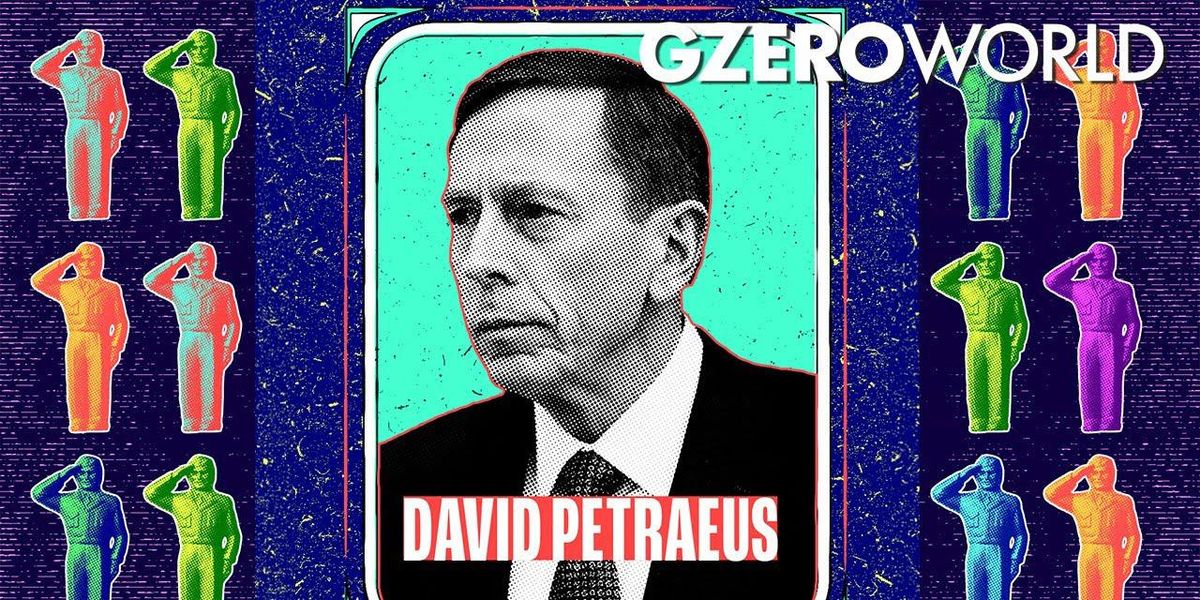 It's an astonishing level of opposition, strong opposition and strong opposition that is willing to pay a heavy price to be in strong opposition that we see from countries around the world. Here is the problem. The Russians, yes, they will win militarily. They will be able to capture Kiev. They will be able to oust Zelensky from power in Kiev, but I see no circumstances under which Putin will emerge from this crisis other than in a dramatically worse position, both politically within his own country, economically, in terms of how which Russia is doing, as well as on the geopolitical level and the position of Russia, in particular with regard to European security. There is no circumstance in which I can see that Putin would not have been radically better off if he had simply not invaded Ukraine.
And on the one hand, we can say that it is good because it means that he loses. And you want someone to lose when they take such an action. On the other hand, not only will this be at the expense of millions and millions of Ukrainians who will be uprooted from their homes and thousands and thousands of people who will die, but it is also very difficult to envisage a descent because that if Putin loses no matter what, and Putin understands that this is not a democracy. He was not elected to power. He loses, he very easily, it's over for him. You can see how he intends to continue his escalation. And that makes this environment closer to a worst-case scenario. And I'm not talking about nuclear war, World War III. I mean worst case scenario compared to where we were two weeks ago, before the war started with where we are now, almost everything points to escalation. Negotiations are ongoing between Russia and Ukraine. They agreed in principle to provide humanitarian corridors for Ukrainians to leave war zones.
But of course, it's one of the only things they can agree on for completely different reasons. For the Ukrainians, because they want to protect the Ukrainian people and care about them, and for the Russians, because they want it to be easier for them to take over these cities and they don't want to be hit back, but that doesn't lead to a result that brings the two countries closer together. Doesn't make it any easier to continue negotiations. The Russians are miles away from anything that could lead to a ceasefire or a raid at this point. Now, once the Russians have taken Kiev and driven Zelensky from power, you can imagine a ceasefire, but it's hard to imagine a ceasefire that could lead to Russia's reintegration into the world economy, or which could lead to a reduction in these sanctions because Russia's position will have been to overthrow and overthrow the Ukrainian government, to occupy large parts of Ukrainian territory as well as all those Ukrainians who have died. You can't bring any of this back.
So I'm afraid that for the foreseeable future, we're going to see a new cold war and, in effect, a new iron curtain behind which we don't do much business. We don't travel. We don't do a lot of student exchanges. We do not engage with each other. We decouple. But this is not autarky for the Russian economy, because of course it will still be very closely linked and increasingly linked to China, which will soon be the largest economy in the world. And given that the reality and China is basically at technology parity with the United States and they can buy a lot of Russian oil and gas once they build the gas infrastructure over time, that doesn't won't take that long. You can certainly buy a lot of Russian food.
Also, you have countries like India and the Gulf States and Brazil, other major economies that will continue to work with Russia regardless of what happens in Ukraine. So it's not like Russia becoming North Korea, but I think Russia's relationship with Europe and the United States is broken for good, permanently. It's hard to see them coming back. And so, as I think about what we're likely to see over the next few weeks, I think we're going to see a military escalation. We're going to continue to see a proxy war, and we're going to continue to see the Russian economy implode, which will put more pressure on Putin. And what happens to Putin? Now silver lining, yes the Europeans are much stronger. Relations between the EU and the UK are stronger. Relations between the United States and the EU are stronger. And frankly, even for five minutes at the start of Biden's State of the Union address, you could squint and pretend that Americans had a working democracy.
Even in the United States there is a general consensus that Americans are doing the right thing and that Putin is the problem here, not Biden, not Trump, none of that, it's Putin. It won't last, but still. But beyond that, are there any silver linings from a global perspective? And right now, at least the answer is no.
It's Friday. Hope everyone is having fun tonight, relaxing over the weekend. We clearly have a lot of work to do together and I'm here for that, but that's where we are today. And I'll talk to you all very soon.
For more weekly analysis from Ian Bremmer, subscribe to his GZERO World newsletter at ianbremmer.bulletin.com