Property managers can handle increased demand with Smart Tech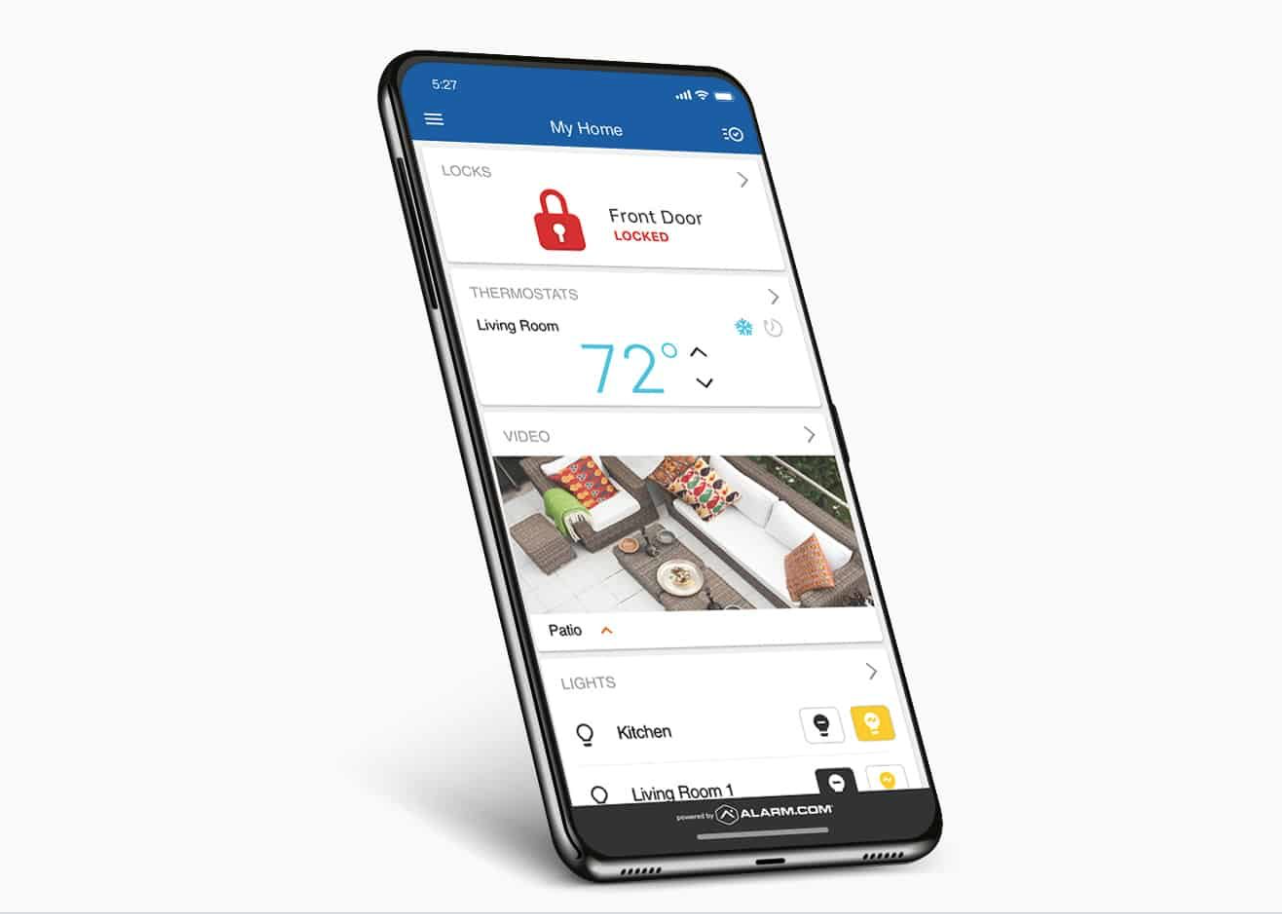 Property managers are responding to the trend of working from anywhere by embracing new, smart technologies.
We all know the remote work setup now. After a year of Zoom meetings and using our homes as temporary offices / schools / gyms, our work and, above all, our living environment has changed dramatically. Thanks to technological advances, we have adapted to this new configuration and now appreciate the flexibility of remote working and the advantages it brings in terms of work-life balance. Realizing that it is now possible to work from anywhere, many seize the opportunity to travel and choose to live as digital nomads.
[Check Out: Top 5 Myths About Smart Home Technology]
81% of people questioned in the last survey by short-term rental booking platform, Leavetown.com, believe they will continue to work remotely after the pandemic at least part of the time – 45% agreeing that they will continue to work remotely most of the time. So, as we emerge from the pandemic crisis, it is clear that the trend towards remote working is here to stay in one form or another.
Here, we explore the smart home technology behind flexible living in the short-term rental market, and how to capitalize on the opportunity it presents.
Benefits of smart home automation in short-term rentals
Smart home technology is booming. Fueled by the demand for flexible living and the new wave of digital nomads. These changing traveler needs and expectations for operational standards have led to a wave of professionalization in the vacation rental market as property managers adapt to adapt to trends that are rapidly becoming guest expectations for vacation rental. services and equipment.
Recent developments in smart property automation are helping property managers operate more efficiently through a wide range of innovative applications. Direct home check-in / check-out and sidewalk-to-sofa keyless access allow guests to enjoy a socially distanced stay and avoid unnecessary logistics, while temperature controls and Optimized Internet connectivity ensures the comfort and satisfaction of the guests – factors which are all the most important for longer stays, combining work and travel.
From an owner / manager perspective, adopting smart technology means greater asset protection and operational efficiency (increased security without floating keys, cost savings through water leak detection, and the list is long). HVAC scans, which monitor and report overuse and water damage and help protect the property out of season, protect property assets and address sustainability and productivity issues, all of which impact bottom lines.
With the right systems in place, it is possible to save up to 23% on heating and cooling. Meanwhile, keyless work orders mean issues can be proactively addressed and maintenance can be performed during a tour without disturbing the guest in the house.
Property managers standing out from the competition
Smart home technology certainly has the potential to be a real differentiator for a property manager looking to stand out in a competitive market. For the growing number of millennial and Generation X native travelers, smart home technology is no longer a boon, but a hygiene factor. These travelers demand a higher level of digital functionality throughout their travel experience (from booking to stay). Plus, they want this technology to be as invisible as possible. The technology should be reliable and easy to use without dominating the customer experience. Multiple apps, downloads, and logins only serve to frustrate.
How to Build a Techstack to Capitalize on the Demand for Flexible Living
There are many smart technologies that short-term rental property managers (and their guests) could benefit from if adopted correctly. Here is a list of the main features that should be considered by property managers:
Keyless locks: Direct home check-in saves time and money and improves safety. No more worries about floating keys, digital keys can be turned on and off easily, give full event history and can be handed over to service staff and delivery drivers to provide more convenience to guests and owners.
Connected thermostats: Ensures guest comfort and saves the owner money on heating / air conditioning when the property is not in use.
Operational technological platforms: Regulates and oversees the cleaning / housekeeping and maintenance of the property to ensure the highest standards for guests.
Water sensors: Prevent costly floods and water damage with leak monitoring.
Pool control: This means that the pool and spa heating system only works when there is a paying guest in the property.
Noise monitors: Maintains friendly community relations via noise alerts to the property manager.
Safety of supervised persons: Protects property and guest from threats of burglary, smoke and CO.
Lighting control: Increase efficiency throughout the home by turning off lights when the property is empty or a room is vacated. A smart porch light adds a safe welcome when a guest shows up late.
Voice assistant / connected speakers: A final touch of connected technology to delight digital-savvy customers!
Technology has the last word
Flexible living is changing the landscape of the vacation rental. Today's digital nomad demands a sophisticated and technological work and living environment. Property managers and owners open to adopting technology can seize the opportunity to capitalize on this demand and attract the new wave of nomadic work travelers.
Technology solutions can help transform short-term rental properties into state-of-the-art smart apartments and connected communities. It is about taking advantage of technological innovations to create a comfortable, safe and productive working and living environment.
(Visited 1 times, 1 visits today)