Pending home sales fall 3.9% in April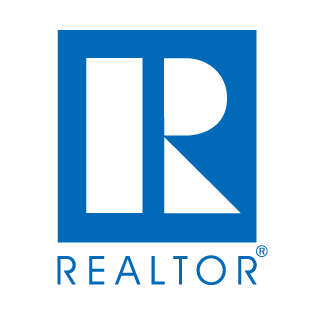 WASHINGTON (May 26, 2022) — Pending home sales fell in April as contract activity declined for the sixth consecutive month, the National Association of Realtors® reported. Only the Midwest region saw signings increase month over month, while the other three major regions saw declines. Each of the four regions saw a decline in contract activity year over year.
The Pending Home Sales Index (PHSI), *www.nar.realtor/pending-home-sales, a forward-looking indicator of home sales based on contract signings, fell 3.9% to 99, 3 in April. Year over year, transactions fell 9.1%. An index of 100 equals the level of contractual activity in 2001.
"Pending contracts are telling because they better reflect the faster impact of rising mortgage rates than closings," said Lawrence Yun, NAR's chief economist. "The latest contract signings mark six straight months of decline and are at the slowest pace in nearly a decade."
With rising mortgage rates, Yun predicts existing home sales will decline 9% in 2022 and home price appreciation will moderate to 5% by the end of the year.
"Rising mortgage rates have pushed the cost of buying a home up more than 25% from a year ago, while rising house prices add another 15% to that figure."
In some cases, these higher rates increase mortgage payments by up to $500 per month. Yun notes that such price hikes are already a burden, but they become even more problematic for a family whose budget is facing rapid inflation, including soaring fuel and food prices.
"The vast majority of homeowners are enjoying huge wealth gains and not experiencing financial stress with their homes due to historically low interest rates or because they don't have a mortgage," Yun explained. "However, in today's market, potential buyers are challenged and may therefore attempt to mitigate the rising cost of ownership by opting for a 5-year variable rate mortgage or expanding their geographic search area to more affordable regions.
Yun cites that more work-from-home opportunities have allowed potential buyers to broaden their home search.
According to Yun, there are also scenarios in which the market improves quickly for buyers.
"If mortgage rates stabilize at around the current level of 5.3% and job gains continue, home sales could stabilize in the coming months as well," Yun said. "Home sales in 2022 are expected to decline about 9%, and if mortgage rates climb to 6%, sales activity could drop 15%.
"In the meantime, house prices do not appear to be in danger of a significant decline," he continued. "There is an ongoing housing shortage, and properly listed homes still sell quickly – usually seeing a signed contract within a month."
Regional Breakdown of April Pending Home Sales
Month over month, the North East PHSI fell 16.20% to 74.8 in April, down 14.3% from a year ago. In the Midwest, the index rose 6.6% to 100.7 last month, down 2.8% from April 2021.
Pending home sales transactions in the South fell 4.7% to an index of 119.0 in April, down 10.3% from April 2021. The index in the West slipped 4.3% in April to 85.9, down 10.5% from a year earlier.
The National Association of Realtors® is America's largest trade association, representing more than 1.5 million members involved in all aspects of the residential and commercial real estate industries.
# # #
* The Pending Home Sales Index is a leading indicator for the housing sector, based on pending sales of existing homes. A sale is listed as pending when the contract has been signed but the transaction has not been completed, although the sale is usually finalized within one or two months of signing.
Pending contracts are good early indicators of upcoming sales closes. However, the time span between current contracts and completed sales is not the same for all home sales. Variations in process time between contract in progress and sale completed can be caused by issues such as buyer's difficulty obtaining mortgage financing, home inspection issues, or valuation issues. .
The index is based on a sample that covers approximately 40% of data from multiple listing services each month. When building the index model, it was shown that the level of monthly sales contract activity corresponds to the level of closed existing home sales over the following two months.
An index of 100 equals the average level of contractual activity during the year 2001, which was the first year to be examined. Coincidentally, the volume of existing home sales in 2001 fell into the 5.0 to 5.5 million range, which is considered normal for today's US population.
NOTE: Existing home sales for the month of May will be released on June 21. The next pending home sales index will be June 27; all release times are 10:00 a.m. ET.