More than 25,000 illegal immigrants have crossed the Channel to reach the UK this year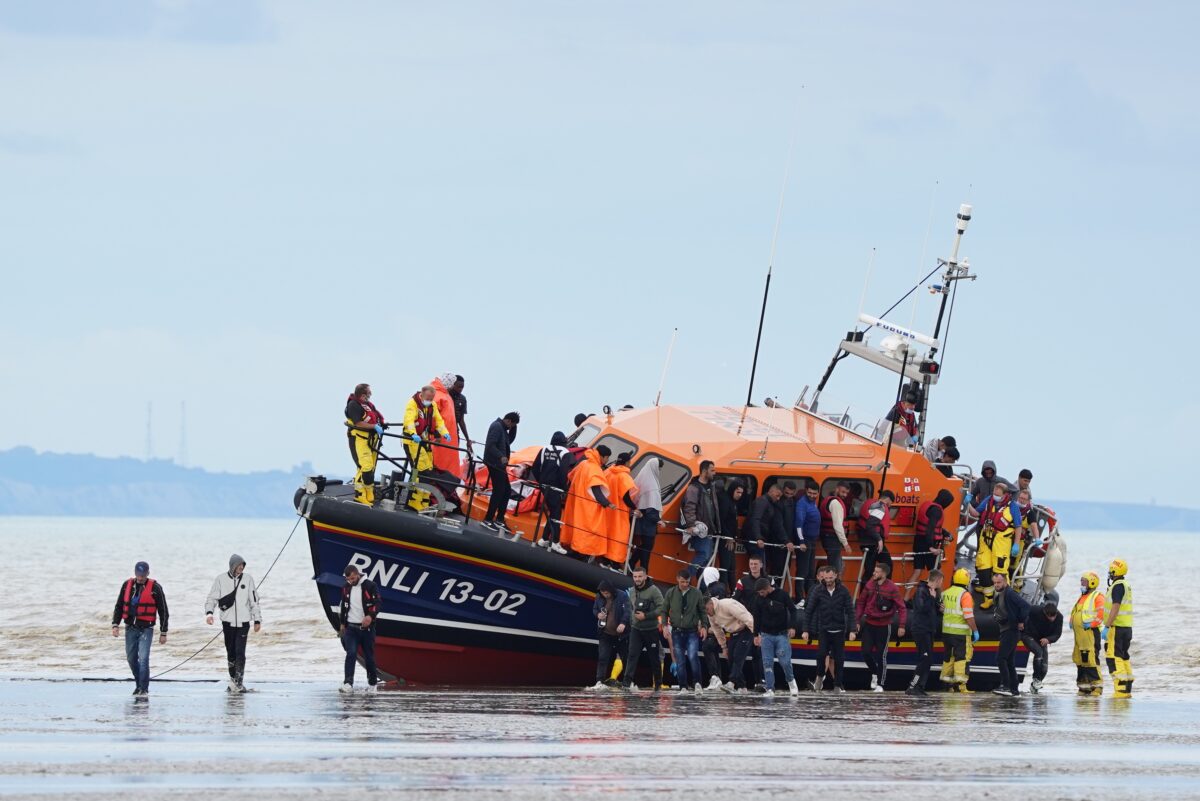 More than 25,000 illegal immigrants have been detected crossing the English Channel in small boats to reach the UK since the start of 2022, according to UK government figures.
According to the Ministry of Defense (MoD), 915 illegal immigrants were detected in 19 small boats on August 27, bringing the provisional total for the year to 25,146.
So far, 8,747 crossings have been detected in August, including 3,733 in the past week, according to the analysis.
A record 1,295 illegal immigrants crossed the Channel on August 22, the highest figure for a single day since the current record-keeping system began in 2018.
According to figures from the Interior Ministry, the number of illegal crossings has soared in recent years, with 28,526 people detected in 2021, compared to 8,466 in 2020, 1,843 in 2019 and 299 in 2018.
'Touristic guide'
The way UK authorities have handled small boats crossing the English Channel has been widely criticised.
Almost all of the dinghies and rigid inflatable boats were intercepted by the navy, the RNLI or other British law enforcement vessels, who then brought the illegal immigrants ashore and handed them over to the immigration authorities.
At a meeting of the Defense Select Committee in the House of Commons on July 12, Labor MP John Spellar said the Royal Navy did not prevent illegal immigrants from entering Britain, but merely escorted them in the ports of Kent.
He suggested the Royal Navy seemed to act as a "tourist guide" for illegal immigrants.
Armed Forces Minister James Heappey denied the charge and insisted he believed the Royal Navy had 'taken control' of the English Channel.
Rwandan plan stalled
In April, Home Secretary Priti Patel signed a deal with Rwanda that involved sending illegal immigrants who had crossed the English Channel to the African country.
The deal was meant as a deterrent to those making the trip by sea, but 19,878 people have arrived by boat since it was signed.
The first deportation flight to Rwanda was blocked by legal challenges in June and the case is not expected to be decided in UK courts until October.
Last month two reports criticized the Home Office for its 'ineffective' response to the challenge of illegal immigration in the English Channel. One said the Border Force's approach to preventing travel was "ineffective and possibly counterproductive", while the other said the initial processing of those who arrived was "ineffective and ineffective".
Chris Summers, Lily Zhou and PA Media contributed to this report.