Love United Iredell: HealthReach Clinic wants to best serve patients | Local News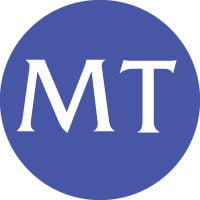 The project's goal to obtain the new machine is $2,500, which could impact the 700 patients the clinic serves. However, Holland noted that over the past year, inquiries from community members about becoming patients have increased by up to 50%, so that number that it's impacting could "be unlimited," she said. "We just want to be able to help as many people in Iredell County as possible. We want to get our name out there and make sure people know us and see what we do and want to help.
With many of their patients having issues that could make them susceptible to heart problems, Holland shared that they want to "be able to detect these conditions as soon as possible, which an ECG machine can do.
"It can detect many heart diseases. Heart disease, disease of the muscles surrounding the heart, heart attack, irregular heartbeat, it can detect what no one wants to experience, and so with an ECG machine we are able to ensure that we catch these conditions sooner than possible," Holland said.
Right now, because of COVID, they're trying to keep people spread out and space out appointments as much as possible to help "control infections and limit unnecessary contact with anyone else in the best we can," Holland said. .