Jennifer Huffman's Maternity Abandonment: FMH: Homework | Columnists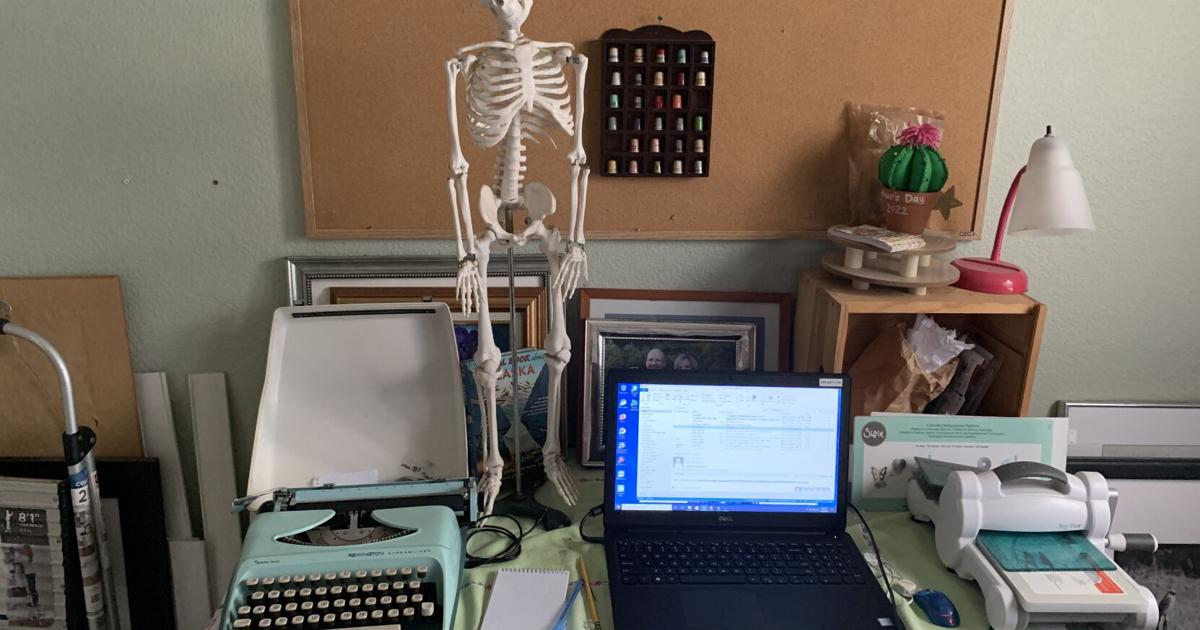 As of last week, I can now do something that most American companies have been doing since 2020.
Meh. What's wrong with you working from home? Many people have stayed at home since the start of the pandemic. In fact, many never return to the office full time.
Not me. I heard the WFH train. I saw the WFH train. I just decided that I didn't need to take the WFH train. I can just keep doing my thing right at my desk. In my office.
During the pandemic, there were three Register reporters who chose not to work from home: myself, Barry Eberling and Kevin Courtney. We each sat in our own pod and avoided coming within six feet of each other.
It was a stable, predictable and collegial arrangement. I was proud of our collective insistence on sticking to our normal Monday-Friday office work routine, regardless of deadly viruses trying to infect us. WE'RE WORKING. IN THE OFFICE. UPHOLD CORPORATE AMERICA'S TRADITIONAL LABOR STANDARDS AND BEST PRACTICES.
Around the same time, people often asked me if I was working from home. No, I would say, mentally mocking. I'm still here. In the office. Some of us don't let a small thing like a global pandemic stop us from sticking to our precious schedules and work habits. No sir, it's pod life or nothing for me.
Also, I didn't have a laptop. Never mind that in 2020, our headquarters was handing out laptops to everyone. I never asked for it. I never mastered using that touchpad thing. The keyboard is still weird. The screen is too small. Yes, I get an "F" for lifetime failure to interact with laptops.
Plus, I get hundreds of emails a day. How was I going to track work emails in two places? Should I reply to every email twice, once on each computer? Oh shit.
Also, during COVID, there were too many people making too much noise in my house. We had two middle schoolers living with us temporarily, and my husband always worked from home. I didn't think there would be room for another home job.
And wouldn't there be too many distractions if I were at the WFH? I certainly wouldn't be able to focus on the actual work, not with anything that needed cleaning, sweeping, or organizing within sight. It's easy to forget that to-do list when you're not sitting around the house itself for eight hours straight.
So I continued to work in the office.
During these months of January and February, when everyone was getting COVID, our new editor insisted that we all be set up for the WFH, lest our reporting staff be completely decimated by the COVID.
Shit, I thought. Guess I can't hide from WFH forever.
I found a place for the laptop—right next to my baby blue 1960s Remington Streamliner typewriter on a folding table in the eldest daughter's former bedroom.
A very patient woman from our corporate IT team spent several hours helping me install it at home.
I understood my email. I can connect to the Internet. I can even print.
We are halfway through 2022, COVID is maybe decline and I work from home.
Surrender to maternity appears every other Monday. Follow Jennifer on Twitter: @NVRHuffman.