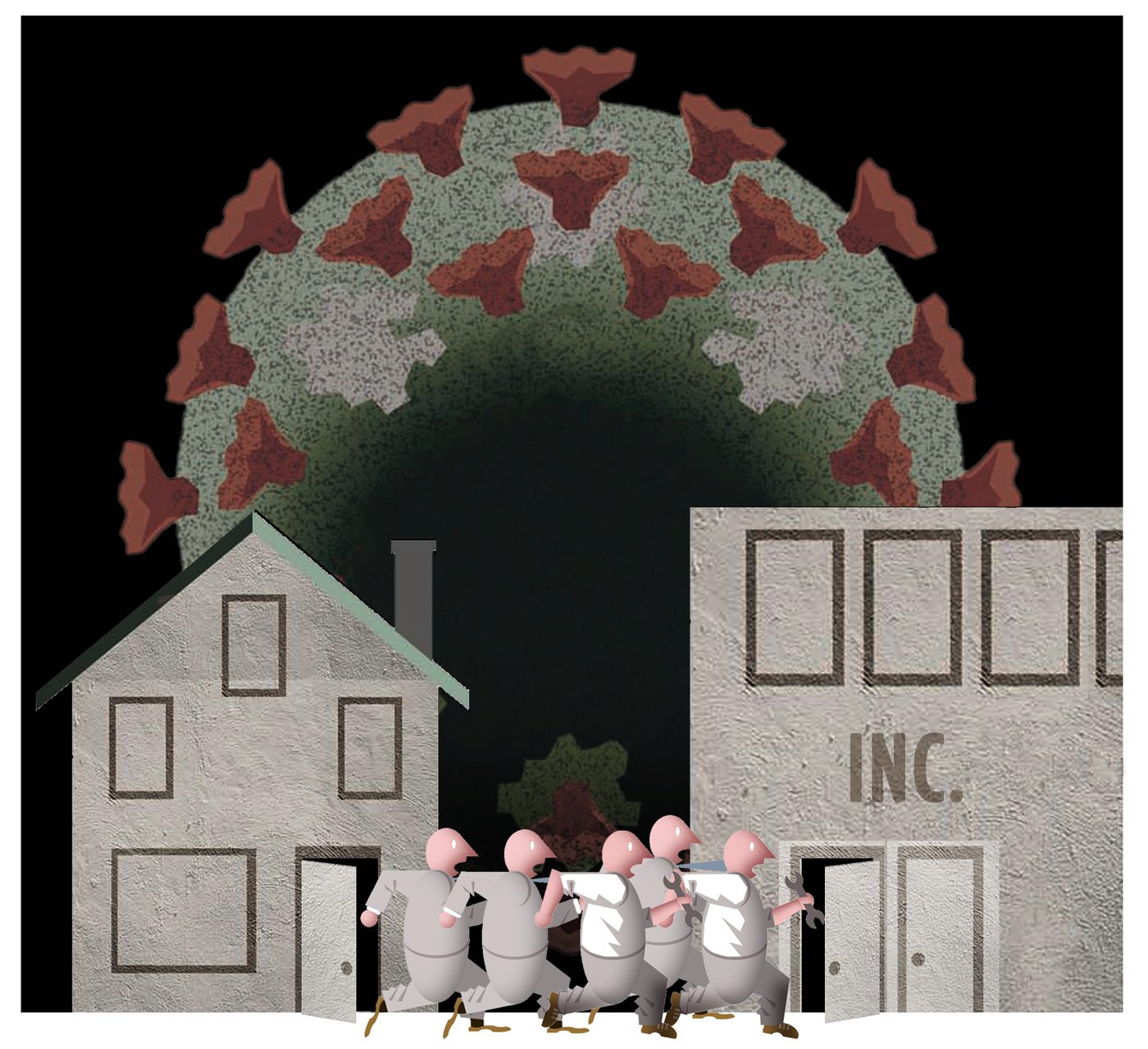 ANALYSIS / OPINION:
A recent study from product review site Digital.com claims that 69% of businesses in the United States have "permanently closed" all or part of their offices since March 2020, and 37% have permanently closed all of their offices. Wow! Do you believe it? I do not.
Then there's the study earlier this year by researchers at Stanford and the University of Chicago, which predicts that after the pandemic, the share of people working from home will be 20% – a number four times the number of remote workers in 2017 and 2018. May be.
---
In the UK, more than a third of workers say they would take a pay cut if they could work remotely, and a recent analysis of Glassdoor job searches found that remote work searches have increased by over 460% in the past two years. Of course, employees love to stay home with their kittens and coffee instead of fighting traffic and sitting in an office cube all day. Who wouldn't?
So yes, telecommuting is a trend.
But even large companies that continue to push back their return-to-office dates tacitly admit that this work-from-home work is far too publicized. Microsoft recently revealed that working remotely makes productivity and innovation more difficult. Its American employees have spent less time communicating with colleagues outside of their immediate sales teams after making working from home mandatory in 2020. A Microsoft scientist admitted on local television that there is "an absolute divide and even in the most productive workplace ".
A Stanford professor says working from home is a "productivity disaster" and a "time bomb against inequality." Goldman Sachs CEO says remote working is "an aberration." Facebook has acquired more than 2.2 million square feet of office space in New York City for thousands of its employees in the past year alone. Google just bought an office building in New York for $ 2.1 billion. To host what, 2.1 billion Chromebooks?
Oh, and remember the above mentioned Digital.com study of all those companies closing their offices? This does not appear to be the case in most areas of Texas and Chicago, Oklahoma, Boston, and many other areas of the country where commercial real estate is in high demand.
Working from home is a popular topic and the media love to cover it (maybe because they love working from home too?). But propaganda aside, here's what I see: While large corporations continue to push back office employee return dates, small businesses are not. If you work for a small business, you come to the office.
How can I know? Because right now I'm writing this column about a client's business – a 100-person manufacturer – that's located in Bristol, PA, and the owners are here. All of their employees are here. They have been there throughout the pandemic.
It is not unusual. I drive to customers in the Philadelphia area and notice full or near full parking lots in corporate centers, industrial parks and individual establishments. I go to stores and restaurants. I had my air conditioning system repaired, my lawn mowed and my roof repaired. I ordered products online, played squash at my local club, and sat in traffic every morning this week on my way to customers in New Jersey, Norristown and Lehigh Valley.
Who owns the cars in all these lots? Who is in the car in front of me? Who's in the store, mows my lawn, checks me in my club, and fixes my air conditioning? These are the employees of the small businesses that I pay or by which I am paid. This may be the reason why the Philly suburban commercial real estate market is so "hot", according to local reports.
Why are so many of my small business clients and community ignoring this work from home trend? Some of them are related to demographics.
According to the Small Business Administration, more than half of American small business owners are over the age of 55. This generation – my generation – grew up coming to work. We have been less intimidated by COVID-19 and expect to see the smiling faces of our employees not on a Zoom call but in our offices.
Another factor is responsibility. Big companies don't want to be sued by an employee they've forced to come to the office or attend a conference and then contract COVID-19. They certainly don't want the media attention associated with it either. Small businesses don't worry about that sort of thing.
But more importantly, small business owners don't get a paycheck unless their business is making a profit. We know that work can't be done as cost effectively and productively when everyone is working from home all the time. We know that people don't innovate, exchange ideas, talk about customer issues, and respond to issues when they leave the premises. We cannot play with work from home policies. We have businesses to run. We need cigarette ends in the seats.
Of course, my smartest clients now offer work-at-home policies because they know that's a good advantage to be competitive. But these benefits are limited to maybe a day or two a week and must be earned.
Is working from home something that's here to stay? I believe that. Have 69% of businesses closed their offices because people are working from home? Sorry, but I don't believe it. I have eyes. And ears. And I see what the employees of my small business clients are doing. They arrive at the office.
• Gene Marks is a CPA and owner of The Marks Group, a technology and financial management consulting firm specializing in small and medium-sized businesses.