Has Whistler grown too big, too fast?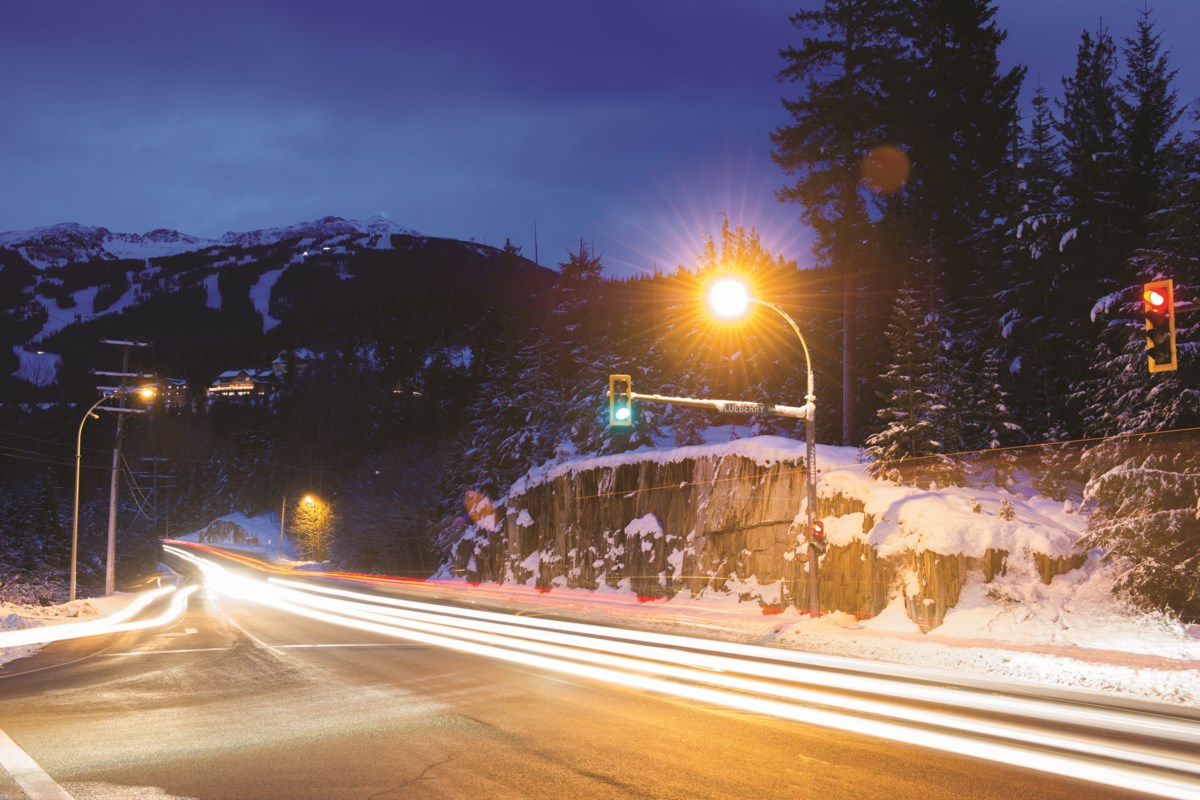 Every time I see a story in the non-ski national media about Whistler, or any other ski destination for that matter, I cringe a bit. Whether the stories relate to winter sports or summer pastimes, they generally tend to be upbeat, chamber of commerce-type stories. "I/we stayed in a beautiful hotel, ate in great restaurants and, oh, the assortment of things to do was just wonderful and non-stop."
But the narrative only tells half the story and is often overshadowed by the overlooked fact that the writer didn't pay the bill for their whirlwind stay in paradise.
The other half is usually contained in the comments that follow. I fully understand that even the best-curated – censored – comment sections are a little less toxic cesspools of misinformation than what's typically found on social media, but they also contain an interesting insight into what a cross-section of of the reading audience thinks of a topic, or in the case of stories centered on Whistler, our home.
Apparently we all tend to be wealthy – most likely due to our family's trust fund – we never do living wells in fabulous multi-million dollar homes dressed in very expensive designer outfits that favor slopes overcrowded maintained to perfection and operated by an unresponsive slot machine. Only one of these things is true but all seem to be part of troll culture.
Interestingly, even a number of people who fit this description, i.e. a number of our very welcome guests and second, third and fourth owners, are surprised to discover that there are people who actually live here and are not fabulously rich. They assume that the workers live somewhere, perhaps in some maze beneath the station itself, but they also assume that most are just passing through – here for a while, not long. They express their shock when I explain that most of the people who live here are not, in fact, rich, but find it difficult to stay here in the face of expensive housing and even more expensive and crucial living expenses.. .like bikes that cost way more than most cars they own. Such are the sacrifices of living in paradise.
But is paradise lost? Can Whistler get his mojo back? Will the post-pandemic new normal look like it did before the pandemic, or will it be drastically different?
I do not know. My hunch is that it will be ironically different. Ironically, because the population will be bigger…and growing. 2021 census information pegs Whistler's population at 13,982. I'm rounding up to 14,000 because I know there must be at least 18 more who live in vans, on couches and have no doubt been missed because they never check the mail that they don't receive or haven't bothered to respond.
Despite the current transit strike, anyone who drives a car in Whistler knows the population is on the rise. We have authentic rush hours. I don't know if they actually last an hour or not, but I do know that there is a rush of SUVs back and forth on the freeway during what is usually called rush hour. It's not just the endless line of traffic going north in the morning and south in the afternoon, there's an amazing flow coming from the south from the northern points also in the morning and reversing that flow in the afternoon .
Also ironically because Whistler the Resort may come out of the pandemic smaller. Less dynamic. Less animated. More, dare I say, the right size?
Whistler grew too fast. Our growth was partly beyond our control and partly fueled by faith in our own public relations – a successful resort with an unlimited flight path.
Too fast and too big growth began in 1989 when the municipality and province hammered out the details of Village North, the large tract of land the province clawed back when it bailed out the fledgling resort from early bankruptcy. of the decade. Village North – the land roughly north of the pedestrian bridge – was to be a seven to 12 year development project. By the mid-1990s, almost all of the plots had been sold and work was underway on most of them. Poof! Whistler more or less doubled in the blink of an eye.
Whistler's southward expansion, stemming from Intrawest's Placemaking redevelopment at Creekside, was an offer the council at the time could not pass up. While acknowledging that the preference would have been for a more gradual redevelopment, everyone thought Whistler would become its new shoe, er, its footprint.
The direct result of the two growth spurts has been an almost unique effort by the Resort Municipality of Whistler, Tourism Whistler and the Chamber of Commerce to pull out all the stops to put their heads in the beds, which being pretty much the only measure motivating their efforts. . That it worked was evidenced by the pre-pandemic emphasis on overtourism. That it was too much, too soon is demonstrated by the empty commercial locations, the truncated opening hours/days of many businesses, the partially open sites on Whistler and Blackcomb and the question of if and when worker bees could start pouring into Whistler again.
Hence the shrinking of Whistler.
So will we go back to what we were before?
I suspect tourists will return. Not so sure that they will keep coming back when they experience the drop in services and choices, both in the village and in the mountains.
I believe the Aussies will come back. I hope they will. We need them. Not just because they fill jobs we struggle to fill, but because they add a vibrancy to the station that is sorely lacking in their absence. The gap year imperative, so celebrated by the island continent, may turn out to have been lessened by the pandemic, but I cannot believe it will have been extinguished. It's too much of a part of the culture to fade away, and there are too many people in the country with kids hoarding their own gap years who still have fond memories of their own time here not to have passed on a desire to discover for themselves if the stories are true.
I'm less convinced, but hopeful, that Canadians and adventurers from other countries will reignite the spark and come here for a while, not for long. We will see. The bad press on accommodation, prices and value for money will have to improve a lot for that to happen.
And with the changing reality of foreign ownership, owners of second homes retiring to Whistler, digital nomads camping here because they can work anywhere, and the continued inability of local businesses to attract retirees and semi -retired on the job market, I wouldn't be surprised to see the smaller Whistler stick around for a while.
I'm not sure that would be a bad thing either.