Digital nomads, do not come to Copenhagen (this is not a government advertisement!)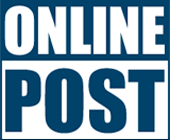 It was evident that Copenhagen was in trouble when looking at the categories taken into account by Nestpick.com, a global furnished apartment search engine, by compiling The working index from anywhere.
The Danish capital is not well known for its good weather or generous tax rate, while the availability of housing, the cost of living and the average rent paid for offices are also quite punitive.
Their inclusion is a big part of why Copenhagen ranks 70th on a list that rated 75 cities around the world for their suitability for digital nomads looking for a new home.
In short, according to Nestpick, Copenhagen fails miserably to attract foreigners who might see Denmark as a great place to live, but who are employed overseas.
Legislation is not in place
"Even before the pandemic, advancements in technology and digital connectivity prompted many companies to adopt a work-from-anywhere policy, allowing employees to choose a lifestyle / work style that is right for them. the better, "explained the rationale for the ranking.
"The pandemic has accelerated this trend rapidly over the past 12 months; however, very few countries have enacted legislation aimed at attracting foreign workers. Instead, they only offer visas to those with local jobs, missing out on the opportunity to bring high-wage earners to their cities without the need to create new jobs.
In addition to assessing how attractive and welcoming cities are to foreigners, the ranking also took into account the ease with which remote employees can settle here.
The 75 cities were chosen because they have a proven track record as the "best destination to live in", and they were rated in three broad categories: Costs and Infrastructure, Legislation and Freedoms, and Habitability.
Poor for taxes, office rent and the cost of living
Denmark performed particularly well in the sub-category "Income tax, including social contributions", for which it was the second worst country with a rate of 43.8%, behind Brussels (47, 7%).
Likewise, it did not fare well for "Home Office Rent" and "Cost of Living", for which it was the 12th and 11th worst, respectively.
The average price of 1,059 euros per month per room was triple the amount paid in the Estonian capital of Tallinn, which ranked fourth overall and first in Europe.
For cost of living, it was among the most expensive, but well below the top three: San Francisco, New York and London.
Surprisingly, however, it scored average in the "Housing Availability" and "Weather" categories.
Australian duo in the top four
Leading the way, the top four from Melbourne, Dubai, Sydney and Tallinn, perhaps significantly, all offer digital nomadic visas.
Only ten of the 75 cities offer them, and perhaps highlighting this was part of the reason this ranking was established. The other cities are Prague (11), Lisbon (15), Reykjavik (23), Athens (31), Zagreb (43) and Mexico City (66).
London, Tokyo, Singapore, Glasgow, Montreal and Berlin completed the top ten.
The last ten, in descending order, were: Mexico City, Stockholm, Nantes, Bari, Copenhagen, Istanbul, Brussels, Shanghai, Marrakech and Medellin.