Build and maintain high performing teams in a remote work environment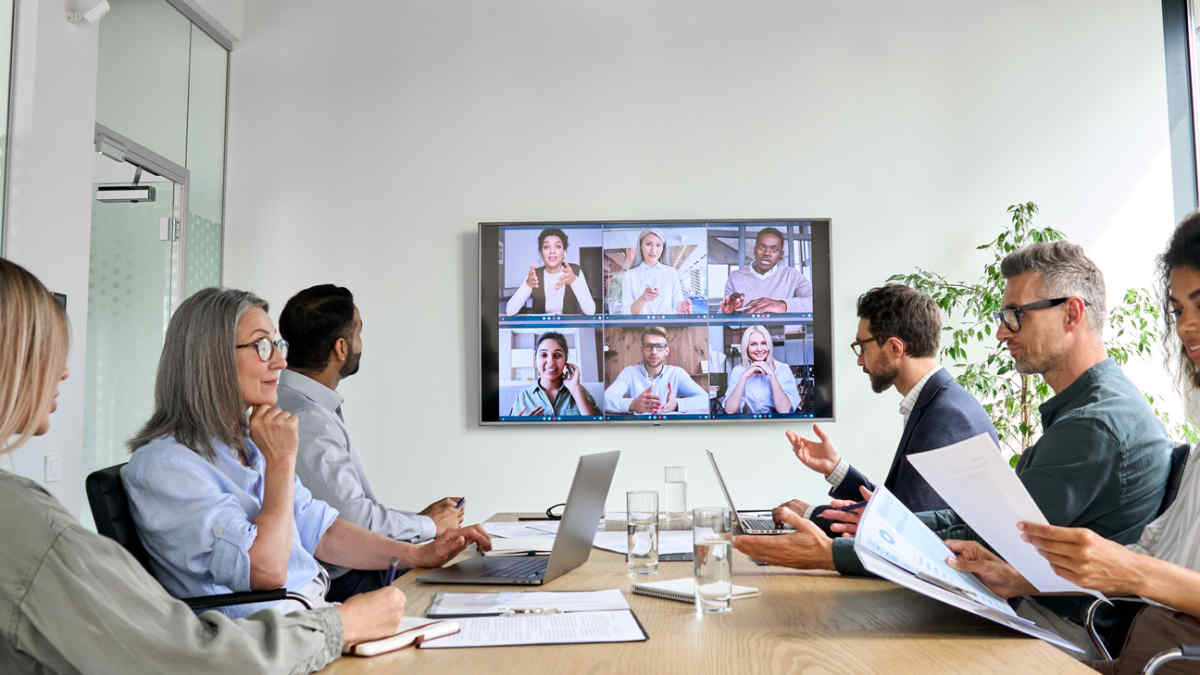 Clint is the Director of Human Resources at a mid-sized financial services firm, and the pressures of managing a remote workforce continue to pose challenges in his company's pockets.
The CEO thinks it's time to bring all workers back to the office, if only to rebuild a sense of culture, camaraderie and team spirit that has suffered over the past three years. The CEO is also worried about declining productivity as staff members get used to the lax standards of working from home.
Clint, meanwhile, sees remote work as a boon to organizational productivity as well as his company's recruitment and retention efforts. He's convinced — and the CEO agrees with him on this — that moving to an all-on-site workforce can lead to unwanted turnover and make it harder to hire. But the pressure mounts as Clint is asked to prove his case.
Advantages and disadvantages
"Technically, Clint and the CEO are right. Remote work has been a seismic shift for many leaders, and not every organization had the structure, knowledge, or tools in place to support this unprecedented shift," said Dana Jones, director of human resources at Thornburg Investment. Branch in Santa Fe, NM "But this was forced upon us virtually overnight by the pandemic, and in mid-2020 many organizations chose – or were required to – transition all non-essential employees to work at home for the sake of preventative safety practices."
In a recent Gallup study, "Work Locations for US Employees with Remote-Capable Jobs," the number of all-on-premises, all-remote organizations has declined significantly since mid-2020, while hybrid jobs were and are on the rise. In all areas.
HR has had nearly three years to get used to fully remote or hybrid working, but the challenges remain and there is still a big disconnect.
Clint CEO says nationwide C-suite executives suffer from "productivity paranoia," a buzzword that emerged from Microsoft's Labor Trends Index, indicating they fear that workers don't put the same "working capacity" when working remotely as they did when they were onsite. Additionally, CEOs are concerned that remote and hybrid workers will feel isolated from the company and disconnected from its mission and culture, which is when loyalty and commitment tend to crumble.
For Clint, however, a large number of Gen X, Y, and Z workers believe remote work offers incredible benefits, including a greater sense of control and work/life balance. In fact, some remote workers value the flexibility offered by hybrid working more than the pay and benefits, having a good boss and a positive work culture, or even career growth prospects, depending on the research.
Additionally, recent studies from Gallup show that engagement is highest among fully remote workers and lowest among fully on-site workers who can do at least some of their work from home. Similarly, remote workers report lower levels of burnout, while fully onsite employees show the highest levels of burnout.
Add to that the fact that HR literally builds the plane by flying it, and you can see the differing opinions and directions. Assuming, however, that your organization, like most, will retain fully remote or at least hybrid employees, it becomes essential that you maximize the chances of success for this new workforce. Remember they don't teach this in business schools because it's so new, so you're not the only one who feels a bit "in the middle" when speaking with authority and confidence on the subject. Still, there are things you can do to make sure your CEO is comfortable and your remote and hybrid workers are performing at their highest level.
Create a culture of connection
"What's critical in today's environment is ensuring a strong sense of belonging and community among employees," said Ashley Morley Brinsfield, human resources manager at DreamWorks Animation in Glendale. , in California. "The remote worker represents a new workforce, and it's vital to understand what drives them to choose a company and stay with it. Every organization will likely want to consider adapting to some of their changing preferences to stay competitive. .
Studies also show that even in totally remote or hybrid situations, workers will leave if they lose a sense of connection to the organization, its culture, its mission, or its surroundings. "A tightrope for most employers, no doubt, but doable if your heart and strategy are aligned properly," Brinsfield said.
"Clint might consider having a series of management meetings with department heads to collectively discuss what will work best for them and their teams, as well as the company as a whole," Jones recommended. "There are many options employers can follow to ensure everyone feels connected, not only to the organization as a whole and its culture, but also to the small decisions that are made."
One easy way is to hold weekly one-on-one chats with direct reports to ensure they don't feel like they're falling into a rut or losing a sense of connection with the organization. or its purpose. "After all, three years is a long time to get away from the routine of the office, even though employees now come in one or two days a week," Brinsfield said. "We are still getting used to the post-pandemic workplace, but the more proactive the employer, the better off their workforce will be."
In addition to one-on-one weekly meetings with direct reports, consider some of the following activities to demonstrate how much you care and how you want your employees to maintain their connection to the organization:
Weekly staff meetings
Spending one-on-one time is critical to ensuring full accountability, successful project management, goal alignment, and determining if there is a need to pivot. But team time is just as critical. The basics of what makes for great leadership are still there – communication, recognition, and model leadership – but it needs to be more purposeful and intentional to sustain the highest levels of employee engagement. Include your extended team in these meetings: everyone needs to be on the same page, aligned and in sync, to ensure they are pulling in the same direction.
Ad hoc team records
Get together on a more informal and spontaneous basis to check in with everyone. This builds teamwork and camaraderie, but also keeps everyone informed of critical changes while feeling less alone and isolated. "Lessons learned" debriefings, new suggestions for reinventing the workflow in light of changing business needs, and opportunities to celebrate on-site successes make for great one-time gatherings. Likewise, Start-Stop-Continue discussions can go a long way to integrating team feedback on how to make fully remote and hybrid relationships work.
Quarterly professional development meetings
Internal coaching can be as simple as setting aside time and space once a quarter for team members to share how they are progressing towards their goals, where they would like additional organizational exposure, and what licenses or credentials they hope to pursue. Put the load on your direct reports to schedule one-on-one time with you and develop the agenda. But let them know it's about them – their career and professional development needs and their recommendations for improving systems or relationships at work – then simply take the time and space to listen and see how you can help. The meetings aim to develop leadership talents and muscles, codify accomplishments, and discuss individual needs and accomplishments.
Develop a mentorship program
Create an internal mentorship program within your company, department or team where experts can impart their wisdom to less experienced workers. Assign friends or ambassadors to support new recruits. Discover coaching apps that help employees improve. And link this to your organization's diversity, equity and inclusion program with other equal opportunity initiatives.
Fun Fridays
Ask your team for recommendations on what you can all do during work hours once a month or once a week to lighten things up and make everyone feel connected. Eat and greet, happy hours, matching mapping and quizzes of individual accomplishments, Photoshopping avatars of superheroes for future PowerPoint presentations, showcasing photos of your families, and many other suggestions will likely be shared by staff members looking for greater participation and a stronger sense of inclusion, especially for recent hires.
Hybrid work demands aren't going away any time soon. For some early career and mid-career candidates, this remains the #1 factor they value when considering joining or staying in an organization. Clint hopes to roll out some of these programs to pierce people's hearts and help them re-engage with the organization with the same level of enthusiasm as when they started, whether fully onsite, fully remote, or hybrid.
Paul Falcone (www.PaulFalconeHR.com) is a SHRM online journalist and has held various HR leadership positions at companies including Paramount Pictures, Nickelodeon, Time Warner, and City of Hope Medical Center. He is a member of the SHRM Speakers Bureau, corporate leadership trainer, certified executive coach and author of all five books Paul Falcone Workplace Leadership Series (HarperCollins Leadership and Amacom). Other bestsellers include 101 difficult conversations to have with employees, 101 sample essays to document employee performance issues, 96 great interview questions to ask before hiring, and 2600 sentences for effective performance reviews.