'Almost hidden diversity': Emerson's first generation students share their stories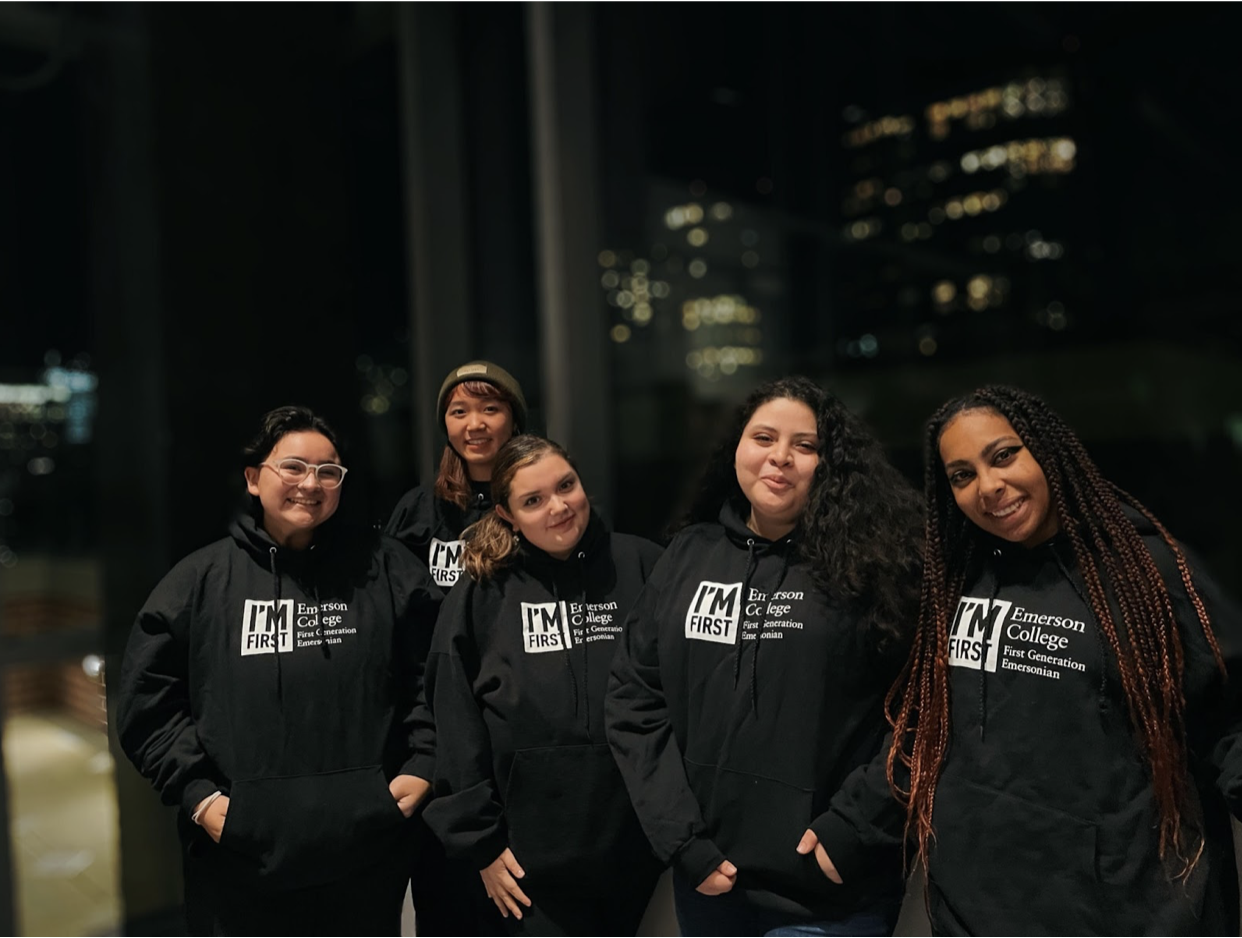 First-generation students, without guidance from older family members or friends, and with limited access to resources, face acclimating to college life far more difficult than most.
About 15% of each class is made up of first-generation students, said director of student success Christopher Grant. Today. 2021 from Acting President Bill Gilligan State of the College Speech attributes about 5,981 undergraduate and graduate students to this year's class, of which about 900 are first-generation.
Many of these students have found tuition and aid, financial aid and scholarships incredibly intimidating and overwhelming without resources. First-generation students told The Beacon they struggled to navigate the complex documentation required to attend college, even with their families.
The first in her family to attend college, Karen Torento came to Emerson this year as a visual arts major and was initially concerned about the university's funding as a first-generation student from Massachusetts.
"I'm a first-generation college student and I don't have anyone to look up to and ask for advice or what to do because none of my parents or siblings have been there," Torento said. "Sometimes I feel like I figure it out on my own and figure it out independently."
Of the class of 2025, 14% are the first members of their family to attend college, according to data published in the state of the university. This means that about 148 of the 1,061 students in Emerson's class of 2025 are first-generation students.
So far, Torento's college experience hasn't been what she expected.
"I had this very concrete, high expectation of what college was going to be like," Torento said. "Now that I'm here, it's the exact opposite. Because my expectations weren't met, it was hard to get through.
There is a significant wealth gap between families led by college graduates and those without a degree, according to a 2019 analysis by Pew Research Center. Graduates have more than double the median wealth of households headed by people without a degree, with the average difference being about $71,400.
The study also found that there is a wealth gap between the families of first-generation students and continuing-generation students — students who were not the first to attend college in their families.
Approximately 80% of current Emerson students receive financial aid in the form of scholarships and grants, low-interest loans, and part-time jobs, according to Emerson College's financial aid office facts and figures. Conversely, these statistics indicate that only about 20% of students are able to pay tuition and room and board at face value.
As head of the college's first-generation low-income program, Grant said her role includes helping first-generation students find the resources they need to adjust to college, basically starting a new life.
"With the first generation and low incomes, there is almost hidden diversity," he said. "It's the diversity that you don't see, and you can't see, and I think that's part of the reason we created the program, it was just so we could have a safe space for students."
Grant works closely with Ashley Blanco, a senior creative business firm who runs a student organization, FirstGenE-N, designed to make first-generation Emerson students feel more comfortable.
"My priority and my main goal is to make sure that every first-generation student has the resources and support they need," Blanco said in an interview with The Beacon. "I have made some of my lifelong friendships through the organization based on [my own] similar experiences.
After a year of restrictions on group outings, Blanco said she hopes FirstGenE-N can finally return to in-person events to bond first-generation students.
"This year our goal is to bring back some of those fun events," Blanco said. "That way we have access to anti-stress, enjoyable experiences, something that we can do together as a group, which is very important."
Blanco said her experience as a first-generation student shaped her four years at Emerson.
"I'm excited to see the next generation of first-gen once I leave Emerson and how they're going to turn everything around," she said. "I admire the resilience and strength that many first-generation people bring to campus."
Disneiruby Parra, a junior company specializing in creative businesses, joined FirstGenE-N her freshman year in college.
"I was very lucky to be able to find a community of first-generation students here at Emerson," Parra said. "It started off rough, but I discovered the first generation band here. That's when I made my first friends here.
Parra, who is from California, said she struggled to balance her identities as the older brother of a West Coast family and a first-generation student at an East Coast institution.
"I've traveled all over the country to come here…and I'm still responsible for things back home," she said. "The hardest part is trying to navigate that space between being a student, but also having to be a family member who lives far away."
At Emerson, however, Parra sought out the community she believed could help her overcome the challenge of balancing identities. She urged all first-generation college students to check out FirstGenE-N.
"Don't be afraid to stand up for yourself if you don't understand something, always ask for that information even if you think it's stupid," Parra said.
Blanco hopes to empower incoming first-generation students to share their own experiences. Embracing her identity as a first-generation student has shaped her as a person, which she thinks all of these students should have.
"There's a nugget of wisdom, strength and courage there that makes us who we are, and without those challenges, we wouldn't be the people we are."